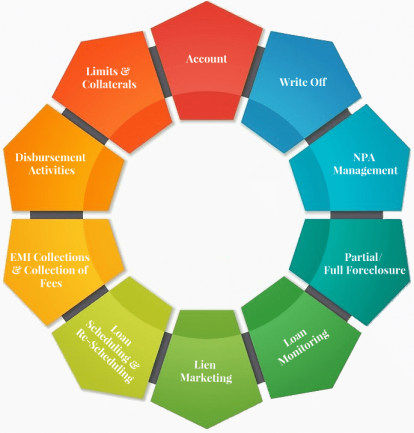 Loan management Software is a Web based software that allows local as well as Corporate financers to organize and manage loan, Payments, receipts, penalties, client and custom reports for their routine work.
VERSION
Web
TECHNOLOGY
Frontend : ASP.NET
Other Platform : AJAX, XML, HTML, Java Script
Database Packages : MS SQL Server 2017
Tools : Visual Studio .Net, Enterprise Manager
Framework : Microsoft .NET Framework 4.5
FEATURES
Reduce costly calculation errors.
Reduce your risk and bad debts.
Save valuable staff time and simplify their tasks.
Get instant access to critical, consolidated information, any time.
Reduce accounting reporting time increase its accuracy.
Increase revenue-track the true payments and dates.